white
about
---
Wo'O's Table
---
NO MATTER WHAT you think is wrong with the world.... ...the solution is to... EAT TOGETHER!
Divided, we're conquered. United, we ROCK!
Wo'O's Table (tm): Unselfish people welcoming everyone, eating together weekly to enjoy real friendships and to empower one another economically, politically, and socially....
Come. Eat with us!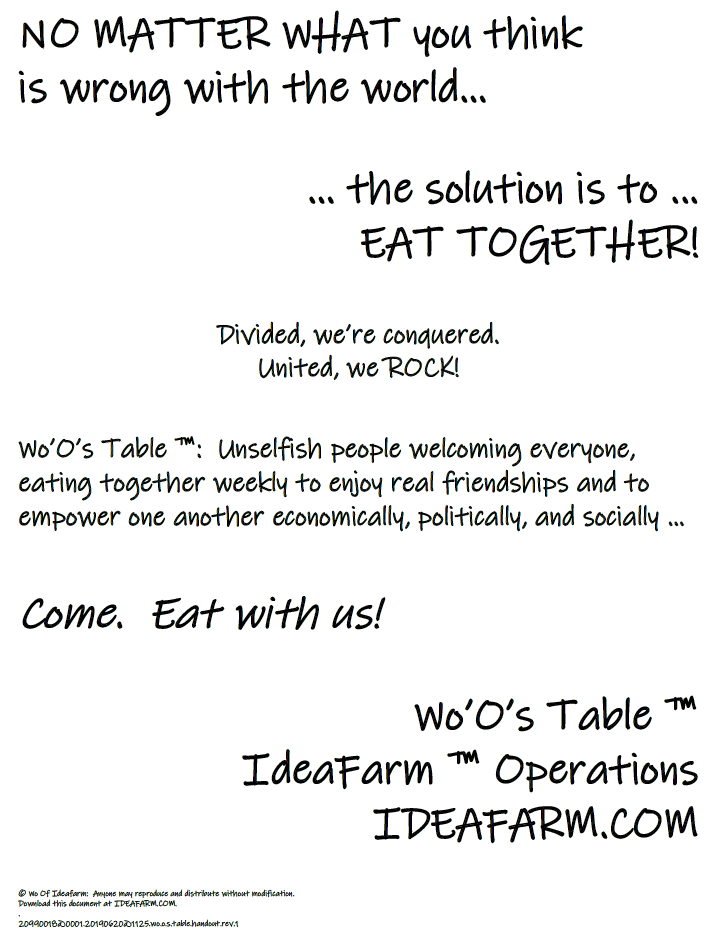 Click "Count me in!" to participate ($2 USD per month):
For more information, click "about" at the top of this page.